Ambassador Didi Nwala is a graduate from the University of Abuja, Department of Mass Communication. During her early days, she ventured into blogging known as "didinwala.wordpress.com" (DIDIWRITES).
Life was a bit difficult for her. She decided to push her career to work in the radio station and after finishing her NYSC she was retained but was paid about #20,000 for about a year at the Media house. Her needs were higher than what she was spending. As the word says tough times requires push to come from an unfavorable condition
In one of her comment on Facebook, she said;
There were times things got so difficult I wished I never existed. But then I figured, those things were the smithing times for great people
Fast forward till today, she is now an outstanding lady with an entrepreneurial drive which through her resilient has mentored thousands of people to achieve their dreams and aspirations in life. She's a refined Global Ambassador for one of the Top Companies in the world when it comes to ranking
We celebrate what you do and represent in the business space. Keep doing the good work and changing lives 👍Do well to follow her on her social handles.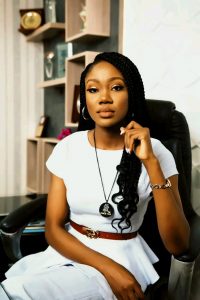 Photo Credit: Didi Nwala (Facebook)
Please share and comment on the box