Matthew Zakka
On 3rd September 2021, in an essay titled "THE OTHER SIDE OF ABILITY IN DISABILITY" I carefully analysed, dissect and tender enough instance why one's disability should not be a barrier or yardstick for electing one into office.
I also went further to quote Emma Thompson powerful and moving words which state that, "Being disabled should not mean being disqualified from having access to every aspect of life"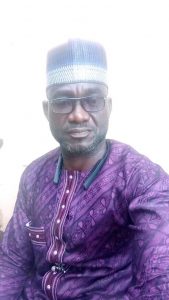 However, in today's essay I intend to take a step further to highlight and enumerate as many as I can recall of great politcal figures with disabilities that had in the past and present held public office and how they did an excellent job inspite of their physical challenge.
And it followed that In the decade since the Convention on the Rights of Persons with Disabilities (CRPD) was passed, several politicians with disabilities were elected to office around the world.
Over the past ten years, many people with disabilities have followed their political passions from candidacy to taking office. Article 29 of the CRPD focuses on the political rights of persons with disabilities, including candidature for elected office.
Specifically, it calls on states to support the right of persons with disabilities "to stand for elections and to effectively hold office and perform all public functions at all levels of government".
It is interesting and refreshing to note that the following highly respected political figures were disabled yet they did excellently well in office and even outside of politics, consider this:
Marta Gabriela Michetti, was once the Vice President of Argentina. Michetti who is the Vice President uses a wheelchair, she was previously the deputy head of government in Buenos Aires and senator for Buenos Aires.
Also, Robert John "Rob" Pyne, Queensland Legislative Assembly, Australia Pyne is the first quadriplegic to be elected to office in Australia. Pyne regularly volunteers and has been director of the Australian Quadriplegic Association.
Again, Carla Qualtrough, Member of Parliament and Minister of Sport and Persons with Disabilities, Canada Qualtrough, a human rights lawyer and former Paralympic athlete, is blind. Recall, he was elected in 2005.
Also, recall, Moreno, who was elected in 2007 and uses a wheelchair, is now UN Special Envoy on Disability and Accessibility.
It happens that, Senarath Attanayake, Member of Uva Provincial Council, Sri Lanka Senarath, who uses a wheelchair, was the first person with a disability to be elected in Sri Lanka.
It followed that, Daniel Osvaldo Scioli, Governor of Buenos Aires, Argentina Scioli, who has a physical disability, previously served as the Vice President of Argentina and was elected as Governor of Buenos Aires in 2007.
Yet, Kelly Leah Vincent, South Australian Legislative Council, Australia Vincent, a member of the Dignity for Disability party, was elected in 2010 and has cerebral palsy. Before becoming involved in politics, Vincent was a writer and performer for the No Strings Attached Disability theatre project.
Still, Monthian Buntan, Senator, Upper House of Parliament, Thailand Monthian, who is blind, was elected in 2008. He has contributed to major international initiatives on disability rights, such as the UN Convention on the Rights of Persons with Disabilities.
Moreso, Sam Sullivan, Legislative Assembly of British Columbia, Canada Sullivan, who uses a wheelchair, was elected in 2013. Formerly, as mayor of Vancouver, he advocated for redesigning the city to create a smaller ecological footprint.
Still, Edgar Savisaar, Mayor of Tallinn, Estonia Savisaar, who is phsyically disable, was elected in 2007 and previously served as acting Prime Minister of Estonia.
Do you know that Greg Abbot the current 48th Governor of Texas campaigned on wheelchair and won election as the Governor of Texas? And has been tough on illegal immigration?
Are you aware that Vladimir Lenin, 1st Head of Government of the Russian Soviet Federative Socialist Republic was said to be mute and bed-ridden after a series of strokes.
What about Ex President Franklin Delano Roosevelt?
The list is endless and I can go on and on.
Notwithstanding, It is worthwhile to keep in view, that, every hamlet, society, clan, Community or Nation that had been able to attain transformation/development today does so as a result of its leaders ability to think and not their physique.
If Hon. Gideon Mike Maikumo is said to be mentally disabled yours truly would not have waste his precious time to pen all these down.
I choose to pen all these down because there is ability in disability as seen above. He is not mentally unstable. And the Karu we all want can only be birthed through brain work and not who pilot it affairs physique.
To this end, the candidature of the APC Councilorship flagbearer of Karu, Hon Gideon Mike Maikumo should not be anything new or a point of gossip. Trying to score cheap political goal or discrediting him on the ground that he is physically disabled, hence cannot effectively represent Karu ward simply reeks of ignorance, has no basis in reality and cannot stand objective analysis.